10% OFF
August Specials
Top picks this month. Up to 10% off select items
| | |
| --- | --- |
| Condition | New |
| Stock # | 2746 |
| Year | 2023 |
| Model | ST8218ET-B-100 |
| Width | 7′ or 84.00″ |
| Weight | 2750 lbs |
| Payload Capacity | 7150 lbs |
| GVWR | 9900 lbs |
| Axle Capacity | 5200 lbs |
| Color | Black |
2023 Sure-Trac 7×18 Equipment (ST8218ET-B-100)Trailer Stock # 2746 10K
 FEATURES:
2″ A-Frame Coupler
Spring-Assisted Rear Ramp Gate
Stake Pockets
Spare Tire Carrier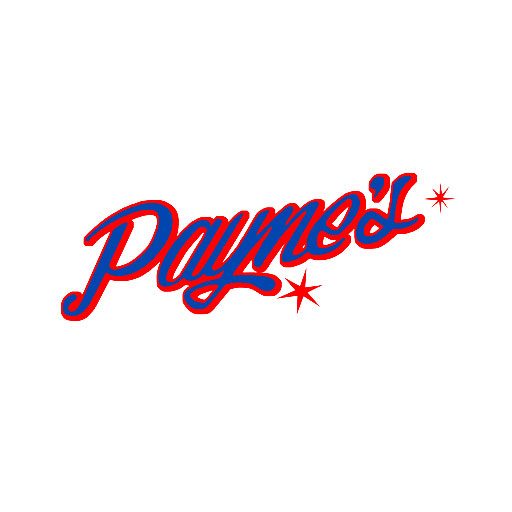 Description
FEATURES
Full Wrapped C-Channel Tongue
HD Tube Bulkhead
2-5/16″ A-Frame Coupler (10K Models)
Adjustable 2-5/16″ A-Frame Coupler (14K Models)
Adjustable 4-Bolt Pintle Eye Coupler (16K Models)
Safety Chains
7-Way RV-Style Molded Plug
Breakaway Switch with Battery
EverLink Wiring Harness
Sealed Brake Connections
Setback 7K Drop Leg Jack (10K)
Setback HD 12K Drop Leg Jack (14K & 16K Models)
2′ Beavertail
HD 4″ Channel Stand-Up Ramps
Spring-Assist Ramps with Adjustable Support Legs
HD Reinforced Tread Plate Fenders
HD Slipper Spring Axles (14K & 16K Models)
Brakes on Both Axles
Radial Tires
Silver Wheels
Powder Coat Finish
Pressure Treated 2″ x 6″ Decking
Rear Board Retainers
(4) 1/2″ D-Rings (10K & 14K Models)
(4) 5/8″ D-Rings (16K Models)
Stake Pockets and Rub Rail
Spare Tire Carrier
All LED Lights
Limited 3-Year Warranty
THE SURE-TRAC DIFFERENCE — — — — — — — — — — — — — — — — — — – Fold Flat Ramp Gate – Gate folds flat down inside trailer bed to reduce wind resistance and improve ride quality. Many gates are not designed with this feature. – Spring Assist Ramp Gate – Although a very heavy duty gate, the gate is perfectly balanced and has virtually no weight to it. By folding it inside the trailer, you remove the tension and allow the gate to be easily removed. – Self Retained Gate Pins – While the gate pin system seems seemingly unimportant, you can't appreciate this until you've had a poorly designed pin setup. Nothing to lose, nothing to break. Simple yet secure. – Zinc Set Back Jack – More corrosion resistant than most, and also in a set back position to reduce the chance of impact with your tail gate. Many still use a standard painted A-frame jack that is in the way. – Sealed LED Lights – Brighter, longer lasting, and they have less draw. Now with the new bullet style. Some competitors are still using stud mount incandescent lights. – Protected Wiring – Unlike many trailers that literally either have the wiring stapled to the underside of the bed, or ran through a torched hole, the wiring is ran in conduit and gel filled. – EZ Lube Hubs – This standard feature makes servicing your bearings a breeze for any homeowner armed with a grease gun and a few hand tools.
About Sure-Trac
Customer Service
We remain committed to providing a better overall experience and to be the best supplier in the trailer industry. Our customer service philosophy is simple. We treat people the way we want to be treated. When you buy Sure-Trac, life gets easier.
Sure-Trac delivers superior customer service, products and warranty coverage. Most importantly, we work together with our Authorized Sure-Trac dealers exclusively, giving them the confidence to invest with us to dominate the market.
Degreed Engineering Staff
Our engineering staff are highly qualified and motivated individuals equipped with the latest engineering 3-D Solid Modeling software. This level of professionalism is a new benchmark in trailer manufacturing which gives our products the advantage in design, reliability and ultimately–customer satisfaction.
Quality Control
Our passion for providing superior product is a critical part of our Professional Advantage which ultimately delivers what you have come to expect from Sure-Trac–the ultimate value for your dollar.
Our organization remains 100% passionately focused on providing superior product. Preweld, Postweld, Pre and Post Powder Coat, Assembly Line and Final Inspections, 6 Verified and Documented Quality Inspections ensure your trailer will exceed your expectations.
Extensive Product Offering
Sure-Trac is the fastest growing open trailer product line in the US. More models equals better choices, convenience in ordering, and reduces shipping costs–providing an overall better value to you.
Complete Custom Fabrication
Sure-Trac's Custom Trailer Operations (CTO) provides the most comprehensive custom trailer capability in the trailer industry. CTO trailers are engineered, hand-built and custom finished to your specifications and backed by the Sure-Trac manufacturer's warranty.
Automated Assembly Lines
We use the latest in lean manufacturing practices, enhancing our ability and leading the industry in providing the value you have come to expect.
We are your one stop shop for all NYS paperwork, financing, inspections, titling and registering when you purchase a trailer here at Payne's.
** Financing available for those who qualify
** Full Service center to include inspection, repairs and modifications
** We stock trailer parts and accessories
** Need a brake control? We install you break control
** We install 5th Wheel hitches and bumper pull hitcheshttps://www.paynestrailers.com/wp-content/uploads/2023/07/C-Channel_Car_Hauler_2023.pdf
Additional information
| | |
| --- | --- |
| Condition | New |
| Stock # | 2746 |
| Year | 2023 |
| Model | ST8218ET-B-100 |
| Width | 7′ or 84.00″ |
| Weight | 2750 lbs |
| Payload Capacity | 7150 lbs |
| GVWR | 9900 lbs |
| Axle Capacity | 5200 lbs |
| Color | Black |