10% OFF
August Specials
Top picks this month. Up to 10% off select items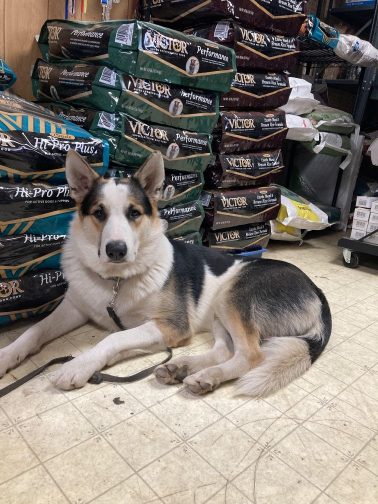 Deanna Payne feed manager grew up with the love for animals. Her dad Barry and her have raised beef cattle. She Currently has a small farm just out side the Village of Canisteo NY. She has Cows, Calves, Chicken, Pigs, barn cats & her German Shepard Dogs. So Deanna has taken her love for animals and made it a career.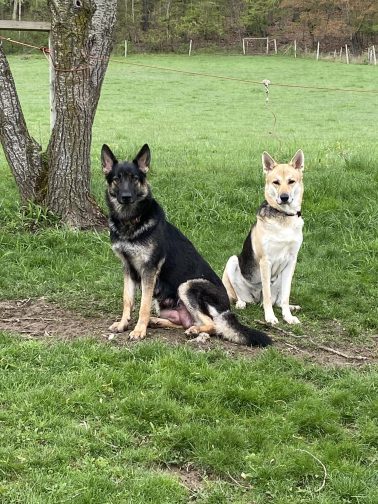 We offer wide variety of dog treats, dog & cat flea/tick collars as well as regular collars.
Here is a little bit about Victor dog food and why we sell it.
Victor bills itself as a super premium dog food brand. It was originally founded by a family in 1950 and since has expanded to offer a range of dog foods manufactured in the United States. Victor dog food don't include cheap fillers like corn or soy and don't use gluten or grain byproducts.
However, if you're looking for a good mid-range food that uses quality ingredients without common food allergens, this could be the way to go.
Feel free to call or swing in to checkout our stock. Deanna is more than happy to help you with this purchase.
Some very important information about victor is its a small, family-owned company that's been acquired for distribution, but still retains some of the trappings of an intimate company. It sources ingredients only from reliable dealers and never from places like China. It manufactures all foods at facilities owned by the company itself right in the United States.
The company claims to be a super-premium brand, and customers swear by the formulas.
The parent company was founded in 2007 and acquired Victor sometime around then. The founders originally built facilities on their own, pitching along the way to food companies who slowly began to come on board. Now, the company manufactures all dog foods in house employing over 90 people in the East Texas area.
More than 80% of their ingredients come from within a 200-mile radius because this makes it easier for the company to track those ingredients and their original sources. Because they've cut down on transportation for those ingredients, they can pass on some saving to the consumer without having to sacrifice quality.
What lines of food does Victor offer:
Purpose Line is suitable for dogs with particular needs such as joint health, weight management or low carb diet.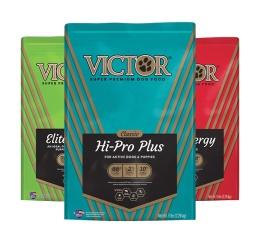 Classic Line delivers a blend of multiple sources of protein and grains, uniquely balanced for active dogs.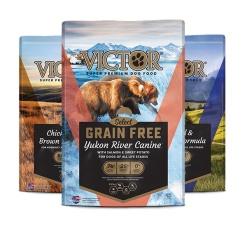 Select Line is suitable for dogs at any life stage. These formulas offer specific proteins in a variety of formulated blends. The grain free line.
Payne's Trailer Sales offers a wide variety of supplement tabs from Kent Nutrition Group and Blue Seal for Poultry, Beef Cattle, Dairy Cattle, Swine, Sheep, Goat, Rabbit, Llama/Alpaca, Fish, Horse.
Payne's Trailer Sales offers a wide variety of animal feed.
Dog Supplies
Cat Supplies
Horse Feed and Supplements
Chicken Feed and Supplements
Pig Feed and Supplements
Guinea Pig Feed and Supplements
Llamas and Aplaca Feed and Supplements
Rabbit Feed and Supplements
Deer Supplements
Cattle Feed and Supplements
Bird Feed and Supplements
Goat Feed and Supplements
Sheep Feed and Supplements